Get the most data from your cultivations.
​
Online biomass monitoring offers a cost-effective solution by reducing manual labor and sampling efforts. Instead of relying on periodic measurements, flaskOD system provides continuous data collection for Erlenmeyer flasks, eliminating the need for human intervention and reducing the potential for errors. It enables real-time decision-making, optimizes process efficiency, reduces costs and supports sustainable resource management in various industries.
accuRead technology
transmitted light detection
The transmitted light detection principle of the accuRead technology is similar to spectrophotometers with two additions:
the detection principle is adapted to work online during the shaking operation

the dynamic LED power adaptation reassures readouts also in high biomass ranges
Because of this it is possible to measure a large range of biomass titers (ODs) during the shaking operation with the acquired data directly comparable to offline spectrophotometric measurements.
how it works
Custom flasks function like standard shake flasks with an added measurement fold on the side for flaskOD sensor integration. They can be autoclaved, filled with media, inoculated, and clipped into the flaskOD mount for measurements. These reusable glass flasks are fully autoclavable for convenience and sustainability.
applications
Microbiological research

Strain development and media optimization

Design of experiments (DOE)

Bioprocessing - growth phase monitoring
advantages
Eliminated manual sampling

Eliminated risk of contaminations

Real, calibrated OD

Rich data - high monitoring frequencies

Simple integration – small devices

​
Snap in mount or velcro
FlaskOD sensor can be installed using provided velcro tape or by snap in mount
Custom flasks
Custom flasks are required for the sensor integration

Growth conditions in custom flasks are equal to standard flasks

Standard volume is 250 mL, other volumes are available upon request
Multiplexing
Solutions for simple integration of multiple sensors are available

The system requres no additional space in a shaking incubator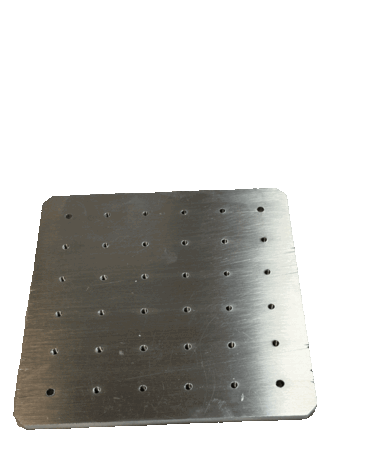 installation
FlaskOD system fits any shaking incubator. Snap in mounts are installed with provided screws onto shaker's threaded plate. FlaskOD sensor snaps in and USB cable handles the data and power. A special USB hub is available to facilitate seamless connection of multiple sensors.
​
During everyday use, flasks are simply placed into the mounts and the measurements can be started.
widely applicable
Our detection systems work for all microorganisms, including filamentous ones
easy installation
All systems are safe and very easy to install in most shaking incubators

Systems are designed to allow autoclavability of culture vessels
adaptable
All systems are suitable for aerobic and anaerobic cultivations

Vessel sizes are adaptable upon request
easy data handling
Data acquisition is handled by intuitive softwares

The saved data can be directly opened with Excel, Notepad etc.